We recognize that all our patients are unique and deserve to receive orthodontic care that reflects their individual needs. Our experienced and talented team is committed to working with you and your family to create a comfortable, stress-free, and rewarding orthodontic experience every time you visit our practice.
We are pleased to welcome you and your family, and we look forward to working with you.
Front Office Staff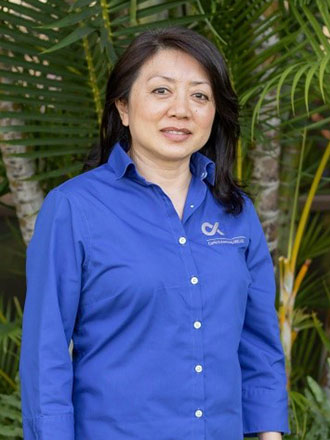 Colleen
Financial Coordinator
I like being part of a team that brightens people's smiles!
Colleen is an AAO specialized orthodontic assistant and has been part of our practice since 1992. She works with patients and families to develop financial contracts and handles all insurance matters. Colleen enjoys how much fun the team has together, which makes for a great work environment and, even more important, a positive space for our patients.
Colleen is married to her best friend, who makes her laugh. They enjoy hanging out with friends and family, traveling, hiking, trying different foods, and spending time with their very kalohe fur baby, Oreo.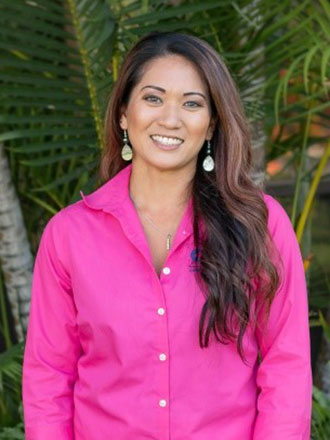 Derrah
Treatment Coordinator
I like working with a supportive team that pulls together as we help patients achieve their best smiles!
Derrah is an AAO specialized orthodontic assistant. She started her career in 2005 and joined our practice in 2009. In addition to assisting the doctors with patient care, she handles new patient exams and presents and coordinates individual treatment plans. Derrah likes how everyone works together, which makes for a fun environment for the staff, our patients, and their families.
Away from the office, Derrah loves spending time with her two children and their family puppy. She also loves baseball.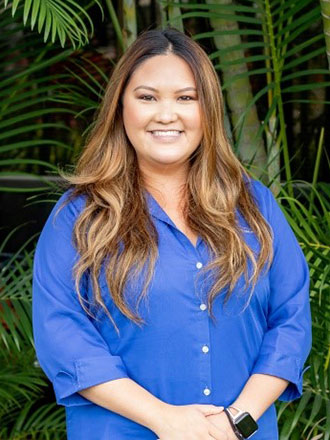 Arianna
Scheduling Coordinator
I like watching each patient's confidence grow throughout their treatment!
Arianna joined our practice in 2018 and has received on-the-job and Trapezio training. Working at the front desk, she welcomes patients, answers the phones, and schedules appointments. Arianna enjoys being part of a cohesive team and working in a fun atmosphere where she's surrounded by smiles.
In her spare time, Arianna enjoys being with her family, along with baking, traveling, and exploring new-to-her places.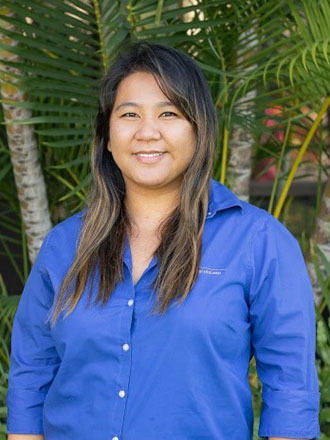 Hazel
Scheduling Coordinator and Orthodontic Assistant
I love seeing our patients transform during treatment. People often start treatment feeling self-conscious, and when they're done, they are so much more confident in their smiles and in themselves!
Hazel started with our practice in 2009. She volunteered during her senior year in high school, then was an employee through college, and now she's here full time. Working in both the clinic and front office, she assists the doctors with procedures, answers the phones, schedules appointments, and is our social media person. Hazel loves how caring our doctors are, how friendly and helpful our staff is, and how our patients become part of our family.
Most of Hazel's free time is spent with her daughter, who loves to try and learn new things, and her family. Hazel loves food, whether eating it, watching mukbang, or cooking. A self-identified big nerd, when she has time to herself, Hazel catches up on anime, k-dramas, and PC games.
Back Office Staff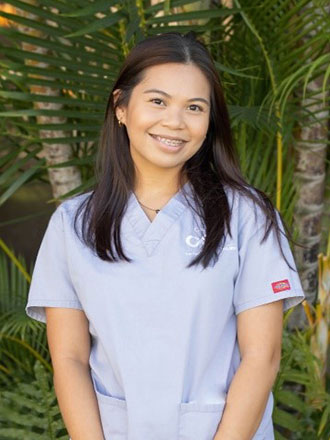 Candace
Orthodontic Assistant
I enjoy seeing the changes in people's teeth and how those changes help build confidence and happiness!
Candace attended a dental assisting and reception program, has Trapezio certification, started in the field in 2015, and joined our team in 2017. She works in the clinic assisting the doctors with procedures and performing lab work. Candace is happy to work in a positive environment where the doctors, her teammates, and patients make even the busiest days enjoyable.
Much of Candace's free time is spent enjoying the company of her five dogs. She also loves BTS.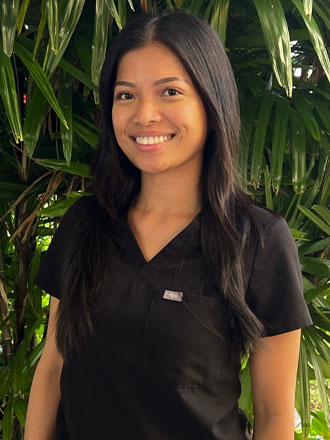 Daisy
Orthodontic Assistant
Daisy is a certified dental assistant by Hawaii Schools of Dental Assisting and has been working in the dental field since 2012. She enjoys being a part of our patients' smiles and watching their smiles transform from start to finish. Daisy is certified as a specialized orthodontic assistant from the American Association of Orthodontists.
On her days off, Daisy loves going on adventures around the island with her husband and daughter. She loves spending her weekends with her family and enjoys finding new places to eat.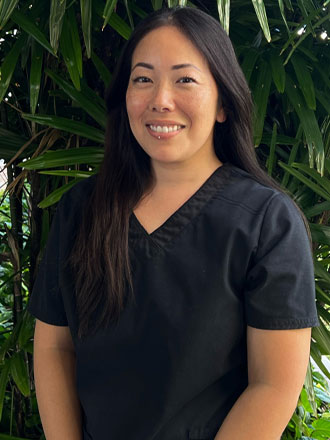 Jamie
Orthodontic Assistant
I like meeting and talking with different patients. It's fun to get to know people and watch how they change as their new smile appears!
Jamie received on-the-job ortho assisting training in 2006, has continued to take online courses and attend conventions, and joined us in 2021. She assists the doctors with various procedures, provides patient care, and keeps patients comfortable. Jamie likes how everyone helps each other out and makes the work fun, and how dedicated the doctors and team are to patient care and happiness.
Jamie lives in Kaneohe with her boyfriend, two young sons, and family German Shepherd. In her free time, she's often found with her family at the park, where they're attending her sons' baseball games. She also loves watching movies and relaxing at home.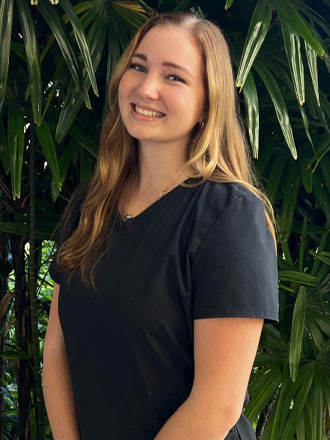 Kalia
Orthodontic Assistant
Kalia joined our practice in 2022, she received on-the-job ortho assisting and Trapezio training. Kalia assists the doctors with various procedures and provides patient care. Kalia loves how everyone works together creating a fun work enviornment.
On her days off, Kalia enjoys going to the beach, driving around the island, hanging out friends, and cooking.